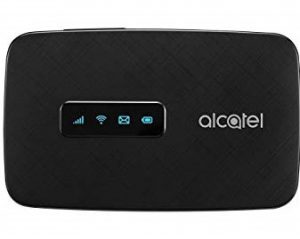 Wi-Fi hotspots are devices which broadcast internet access over Wi-Fi connections using a 4G LTE network. Use your Alcatel Linkzone Mobile Hotspot as hotspot for up to 15 devices via Wi-Fi, plus one device via a USB connection.
The Lindenhurst Memorial Library lends Wi-Fi Hotspots to adult cardholders in good standing. Hotspot checkout is limited to one per household for a period of 21 days.
Contents
1 device + 1 battery + 1 USB cable charger + 1 charging block + 1 instruction sheet.