With Comics Plus®, readers have unlimited, simultaneous access to thousands of digital comics, graphic novels, and manga from a variety of library-friendly publishers.
The catalog includes a diverse selection of new and backlist titles from popular publishers like ABDO, Andrews McMeel, BOOM! Studios, Capstone, Dark Horse, Europe Comics, Fantagraphics, Graphic Mundi, Humanoids, IDW, Kodansha, Image Comics, Lerner, Manga Classics, Papercutz, Tokyopop, UDON Entertainment, Yen Press, and dozens more.
Every title is available 24 hours a day, 7 days a week — on your computer, tablet or phone! All you need is your library barcode number and password to get started.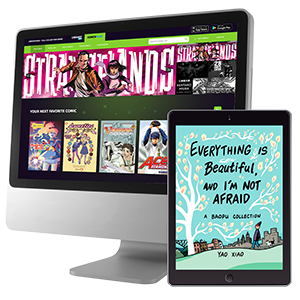 ---
Post Author
Information Services